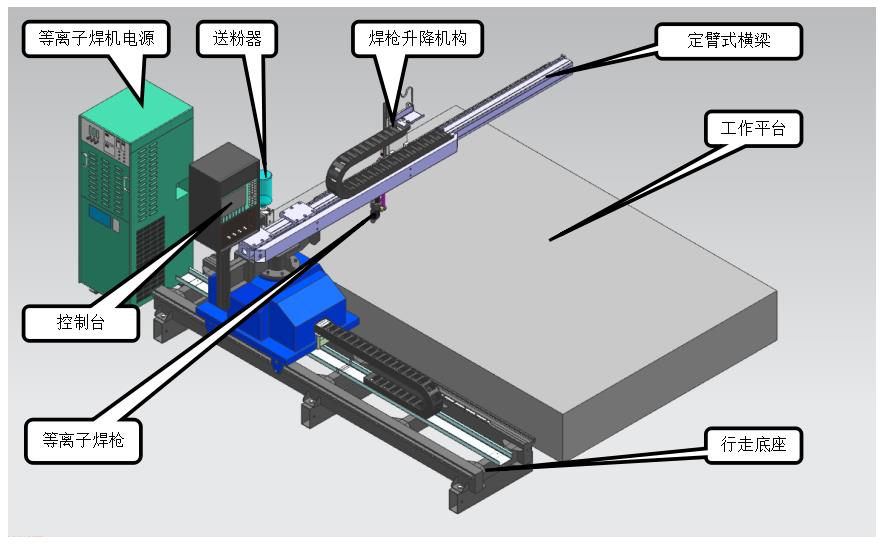 The traveling mechanism is driven by imported linear guide rail, precision worm gear reducer and stepping motor. The whole machine has small transmission clearance, high rigidity, stable and reliable operation and convenient integration.
High degree of automation and automatic welding process.
The surfacing alloy layer and the workpiece matrix are metallurgically bonded, and the bonding strength is high;
The surfacing welding speed is fast and the dilution rate is low; The dilution ratio of powder plasma arc surfacing can be controlled between 5% and 10% or lower.
The surfacing layer has compact structure and beautiful shape; The surfacing welding process is easy to realize efficient automatic production, improve labor productivity and reduce labor intensity.
Applicable products:
It is suitable for surfacing welding and surface repair of planar products.